A-1 Barricade & Sign, Inc.
Categories
Traffic Control/Barricades Signs Rental-Tables/Chairs
About
#1 TRAFFIC CONTROL SPECIALISTS in Southern Colorado!
Our main branch is located in Pueblo, CO with a 2nd branch in Colorado Springs, CO
Southern Colorado's #1 choice for Traffic Control Services, Sign Installation and Manufacturing!
A-1 Barricade & Sign, Inc. has been providing traffic control services and sign installation since 1976.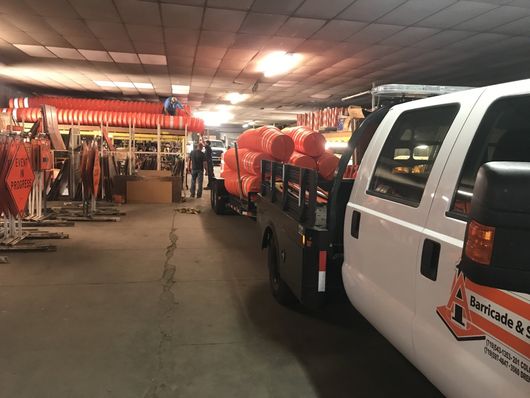 T
raffic Control and Permanent Sign Installation and Manufacturing
A-1 Barricade & Sign, Inc. offers our clients a large selection of services. Everyday our crews are across Southern Colorado providing the safest traffic control services possible. From major CDOT Highway project to small street closures for City utility work. A-1 does it all for ONE WAY TO SAFE TRAFFIC SOLUTIONS!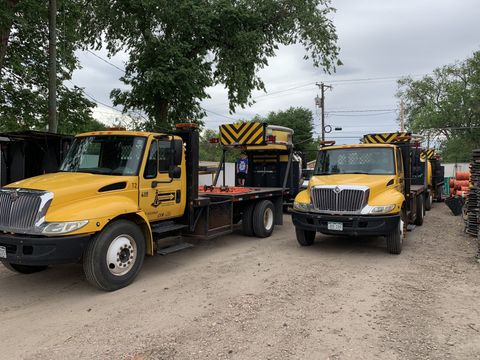 Highway Construction
We manage a wide range of equipment from cones, drums, arrow boards, variable message boards, TMA trucks, temporary impact cushions, signage, flashing beacons and barricades to control all phases of many projects. All of our staff from our office staff to our Traffic Control Supervisors in the field are full of knowledge and training in the Roadway Construction Industry.
Our beliefs are simple: SAFETY COMES FIRST!
Over the years, there have been 300 workers every year that have suffered severe, life changing injuries or have even lost their lives while working in construction sites or roadway work zones.
These deaths do not affect only the workers. They affect the lives of those left behind, such as wives, children, or even parents. We can all work together to ensure that all construction and road workers are able to work in a safe environment.
Contact A-1 Barricade & Sign, Inc. to learn more about our safety products. Call us at (719) 543-1353
Contact Information
Address:

201 Colorado Ave, Pueblo, CO 81004 (Main Office)
3560 Drennan Rd, Colorado Springs, CO 80909
Fax:
(719) 543-6244
We answer our phones 24 hours a day!
Content, including images, displayed on this website is protected by copyright laws. Downloading, republication, retransmission or reproduction of content on this website is strictly prohibited.
Terms of Use
|
Privacy Policy
Rental Service